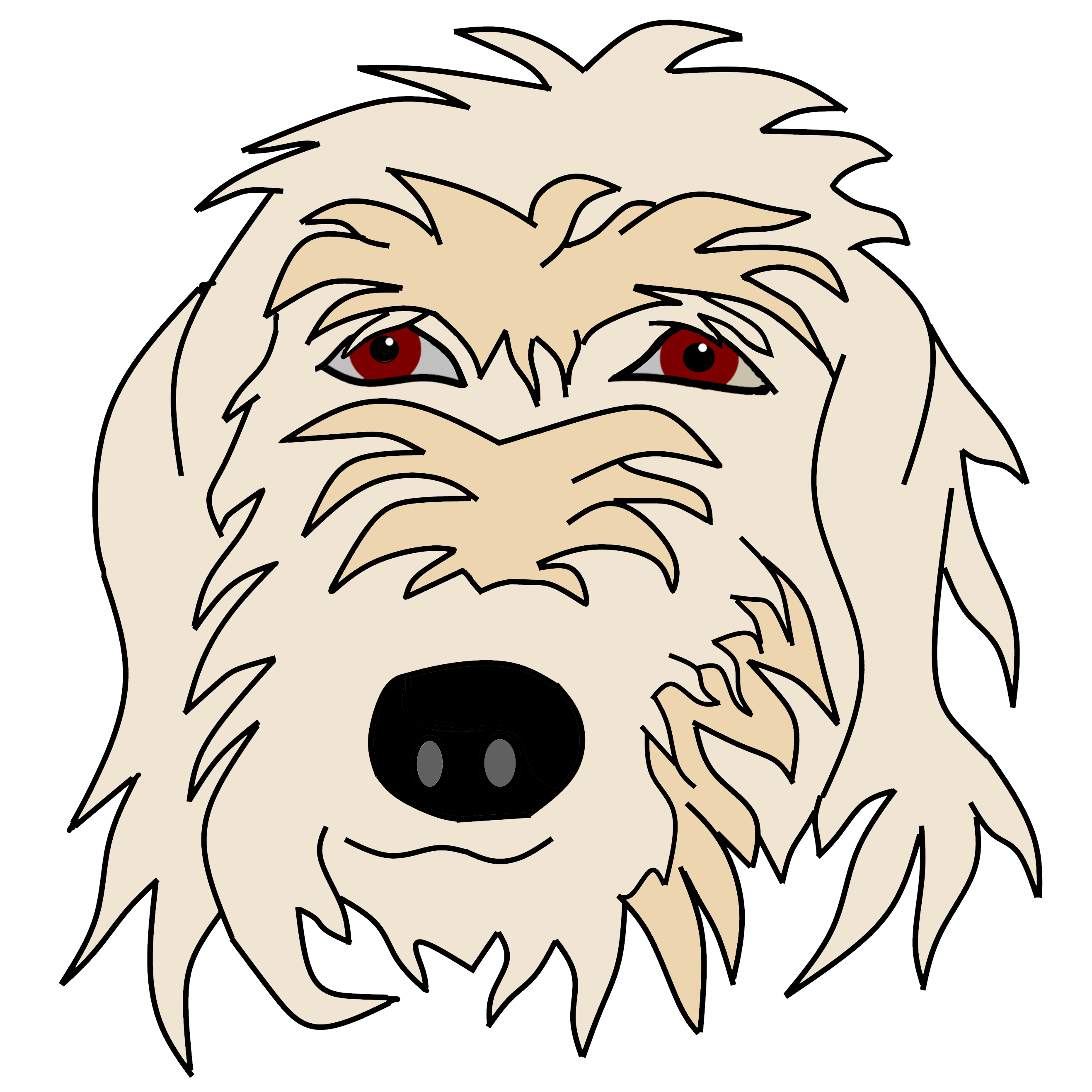 I just have to share how pleased I am with the customer service I've received from Bob the Dog! Prompt, reliable, friendly service…and they're always ready to answer questions about their products.
The products themselves are of the best quality, great value and I've never been disappointed. Truly a gem of a business, whether you visit them online or in person! And I have to say their fuzzy spokesmodel, Bob, is the sweetest pup ever.
Keep up the great work!
Tracy, Grande Prairie, Alberta
My mini golden retriever is a huge fan of Bob the Dog treats. We start off each morning with a pocketful as we head out to do our hour walk. The event starts before we leave the house where Tawny runs over as I open the treat jar and gobbles in enthusiasm two treats. The morning walk consists of several commands. Place. Sit. Stay. Come. Each enthusiastically rewarded with Bob the Dog treats.
On our journey we come across neighborly friends with their pets who all anticipate our visit and receive Bob the Dog treats. They're the neighbourhood favorites.
Richard and Tawny, Qualicum Beach, BC
I have been buying products from Bob the Dog since they started.
Over the years, I have bought treats for my dog and I've bought decor signs as gifts. Most recently I purchased their CBD oil for humans and probably about a dozen face masks. I've even gone as far as to recommend Bob the Dog to a friend of mine in Toronto so he can order masks for his family.
I highly recommend Bob the Dog!! They are an awesome locally run business with amazing customer service!
Mark, Vancouver, BC
I am certainly happy to have found Bob the Dog, a local North Vancouver business that has a huge heart for our furry friends.
My two dogs love the natural treats prepared by Carra, Bob's mum. One of my pups is especially picky, but does backflips for the crunchy dried Kettle Cod!  She also sews super cute bandanas which are worn proudly by Kitzi and Tundra.
The market season is over for now, but I certainly plan on making it to one of Bob's market days next year, as his dad crafts amazing leashes and collars
Gabrielle, North Vancouver, BC
We have ordered CBD products for humans from Bob the Dog and love the product and individualized, caring customer service. We are currently deciding on the best puppy to get for our family and when we do, we will definitely be purchasing the training snacks and leashes from Bob the Dog!
Cheryl, Brownvale, Alberta
As a professional dog walker, let me tell you how much the dogs love your treats!
My clients are always amazed at how well the dogs behave with us, but little do they know, we have a secret weapon! But of course, when they ask, we always tell them about the amazing quality of Bob treats, because they are loaded with quality ingredients the dogs love. We really can't ask for any better treat to establish amazing recall.
As a matter of fact, we gave all of our clients a bonus bag of your treats for their continued support during COVID. They all LOVED them. Thank goodness we have local homegrown treats like yours still available. Xoxo
Jenn at Furry Friends & Co., North Vancouver, BC
Our dogs, Skittles and DeeDee, love Bob the Dog products! They both have one of his hand made leashes and know that a walk is followed by their favourite Salmon Swirl cookies or a tasty piece of Kettle Cod.
Bob's products aren't just for dogs, as we have also purchased fun-patterned face masks for ourselves!
Richard and Tara, Hope, BC
Daisy feels very special in her Bob the Dog bandana, and people call her a "good dog" and pet her which she enjoys. She also loves her Bob the Dog treats, especially the salmon skins.
The CBD products are excellent. We've been using them for well over a year now and are very happy with the results.
Diane, West Vancouver, BC
Best collar and leash EVER! Not only are Bob the Dog's products fashionable, but the strength of the parachute cord they use in their craftsmanship is strong enough to hold back an excited, muscular, Airedale who wants to go to the park RIGHT NOW!
We and Baja thank you…
The Sheridans, Tsawwassen, BC
We love Bob the Dog! I've been using CBD for one of my dogs for a few years, to help with her anxiety. It's been great and has definitely helped her. I love being able to catch Bob the Dog at one of the local markets, but ordering online is super convenient when that's not possible. Shipping is fast and the customer service is great.
Allie, Burnaby, BC